Photo's of Shinboku members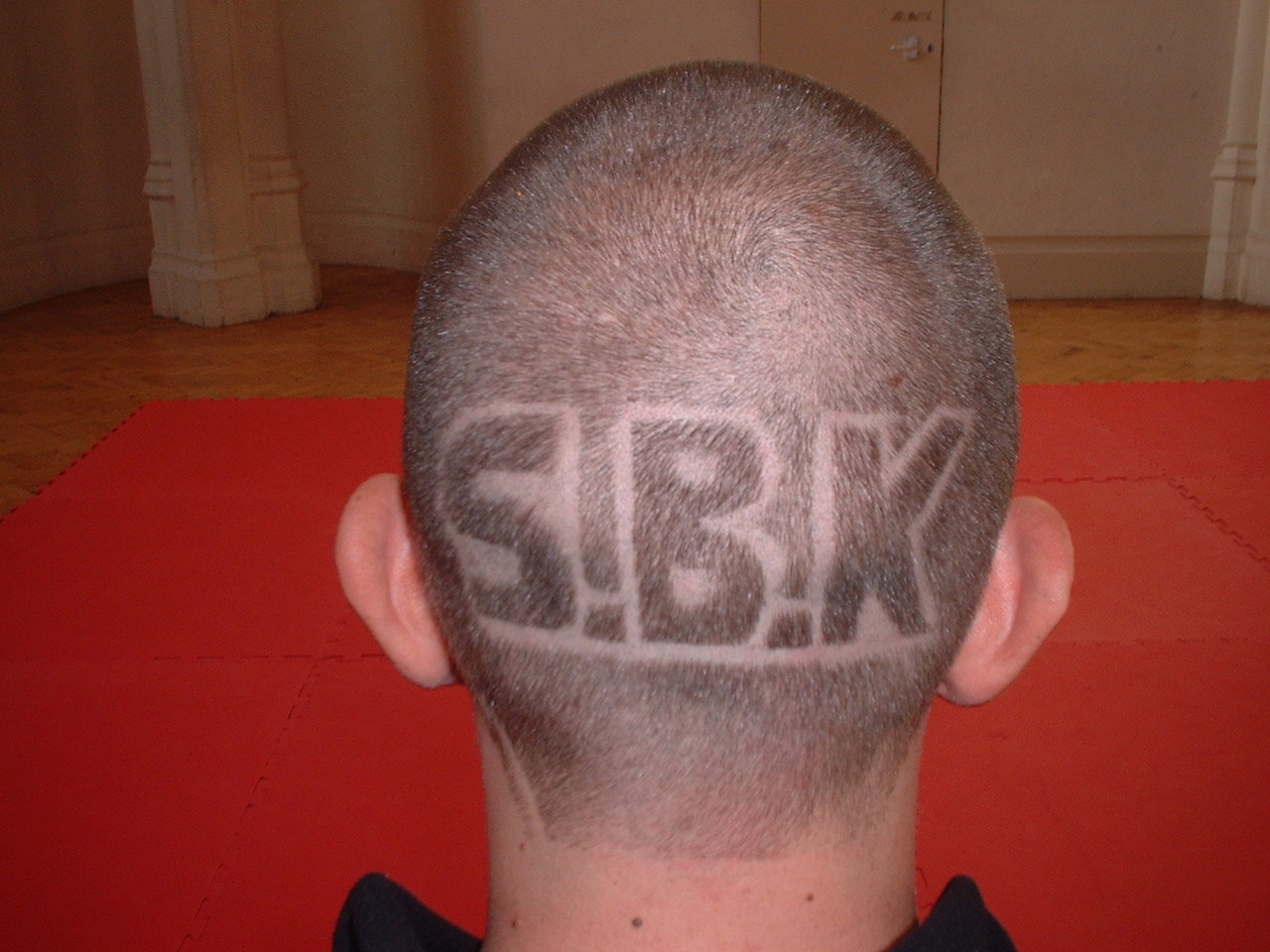 Whats this Sensei Danny head, this is ludicrous or is it a way of advertising the Association.Well Done Danny: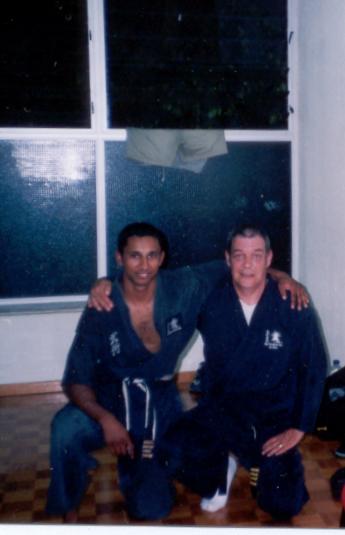 This photo was taken in Portugal
Renshi Mike Yates and Renshi Joao Fernandes taking a break, while traing at Joao Dojo in Portugal.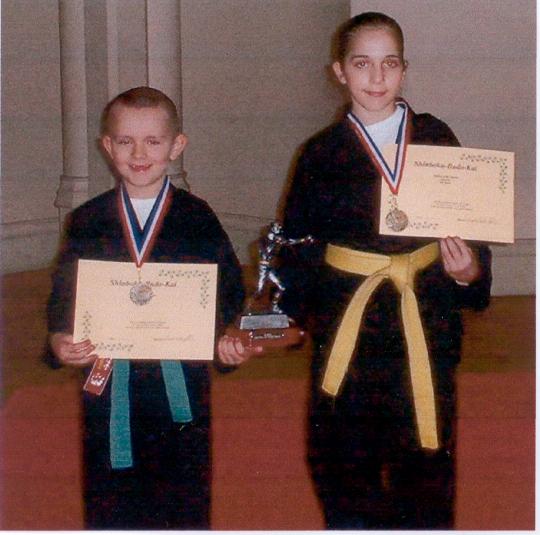 The above photo is of
Students of the month in Kickboxing Junior Class
Chel'c Lines and Alfie Lines Pee wee class
February 2002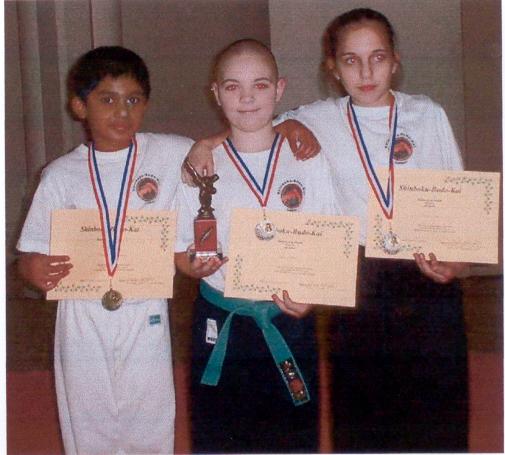 The above photo is of the Junior Jujutsu class
Students of the month Junior Jujutsu class
Chel'c,and Dean Lines and Joshua Clements. We could not deside which one was best, they work so hard together we made it a draw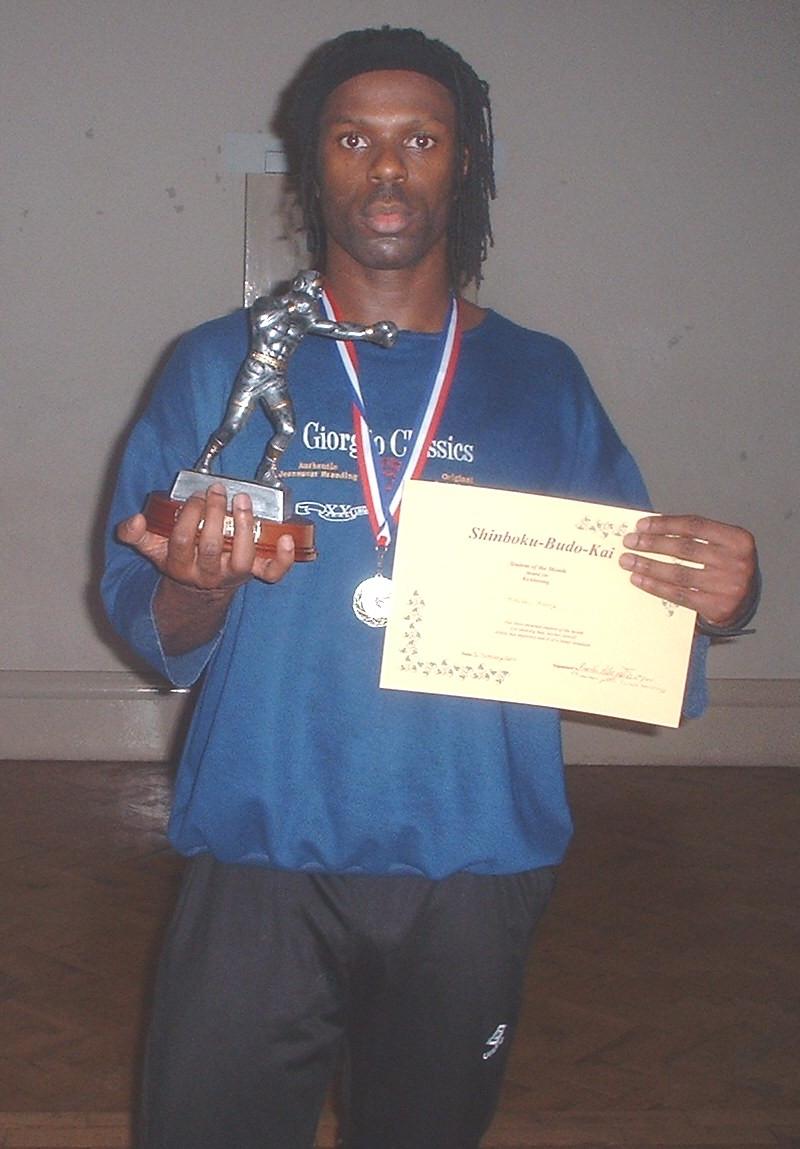 This is Keith Henry above Adult student of the month in Kickboxing February 2002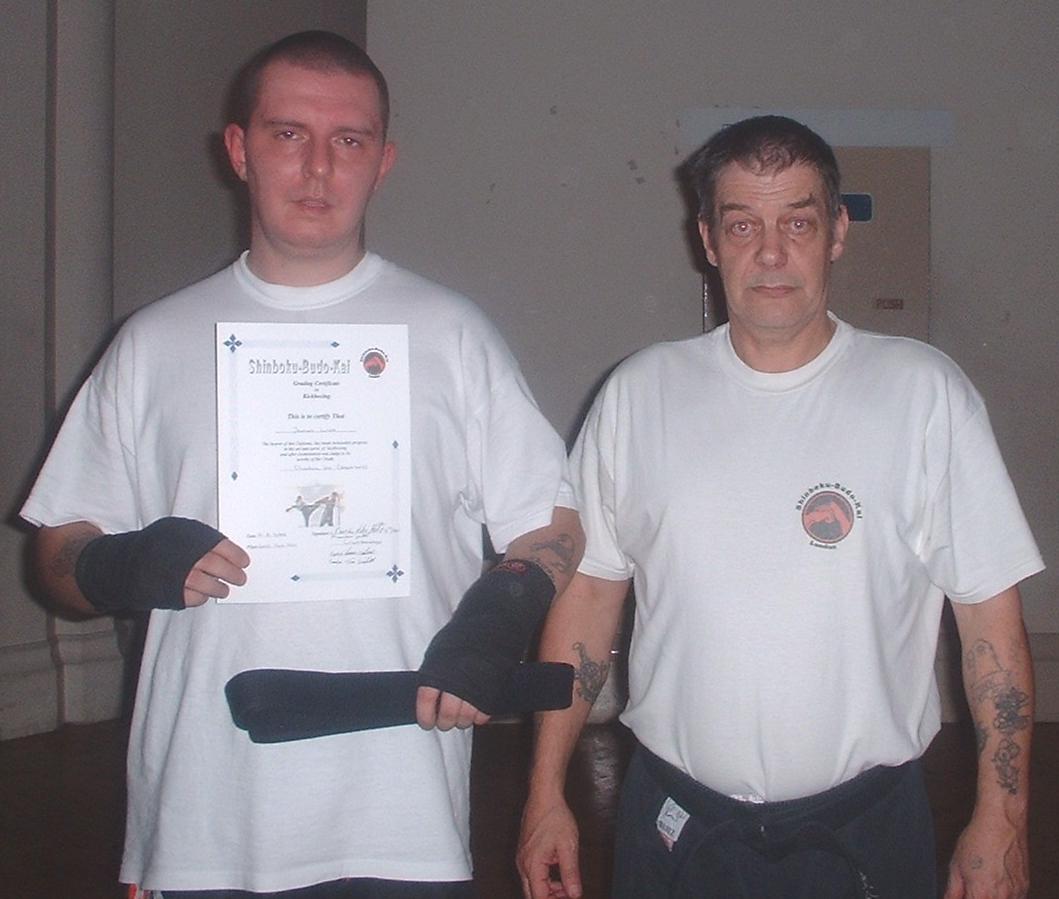 this photo is of Renshi Mike Yates and Danny Lines, Danny is receiving his black belt after a grading, in kickboxing.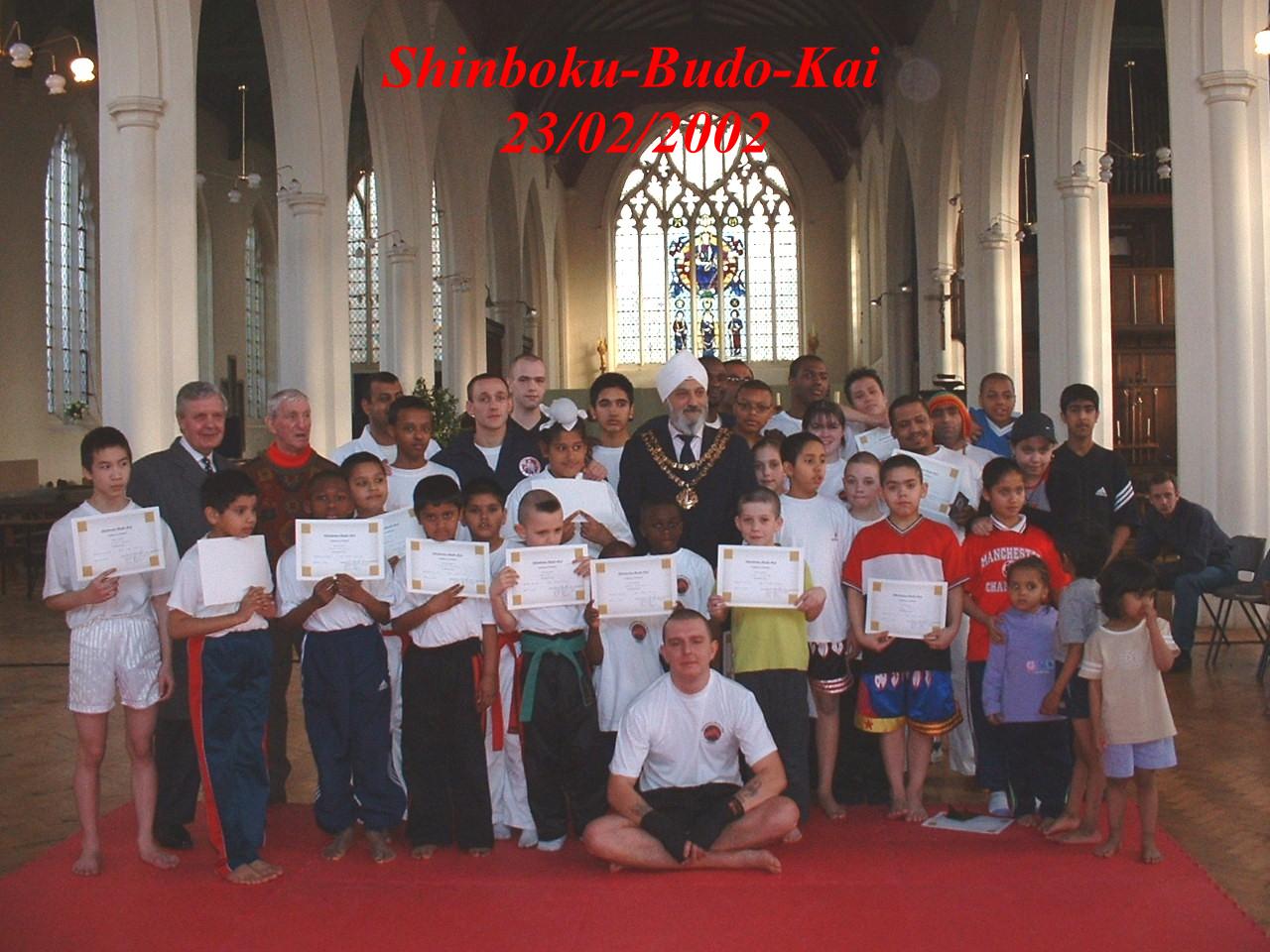 Cross training course, held at Shinboku Dojo on 23rd February 2002, The Mayor of Newham came along to hand out certificates and awards. We also had two ex boxers Ronnie Cooper and Ronnie Jones attend, who gave some advice to the students.